I am often asked by clients to perform financial miracles with their expense deductions. At the end of the day, Accountants such as me cannot achieve better tax saving results if the taxpayer cannot substantiate their claims and cannot satisfy the following rules. For an expense to be deductible, clients must show that the expense:
was actually incurred
meets the deductibility tests
satisfies the substantiation rules.
If total work-related expense claims total $300 or less, then there is a substantiation exemption. When total deductions exceed $300, written evidence is required to prove the total claim. A lot of taxpayers have a false belief that the $300 limit applies to each individual expense type. This is not correct.
The only other expense categories where written evidence is not required relate to meal allowances, award transport payments allowance and travel allowance expenses. Assuming the taxpayer is paid these allowances which show separately on their payment summaries then special written evidence rules exist for substantiating these types of expenses.
Laundry ($150 or less).
Travel expenses that are covered by a travel allowance and are within the reasonable allowance amounts that the ATO publishes. However, taxpayers are still required to show the basis for determining the amount of their claim, that the expense was actually incurred, and that it was for work-related purposes.
Award transport payments where the claim is limited to the amount payable under an industrial award. If your client has a claim for any additional kilometres not covered by the award transport payment, car expenses can be claimed but only using either the logbook method (your client will need written evidence) or the cents per kilometre method.
The ATO also accepts certain evidence recorded by the client – for expenses of $10 each or less, providing the total of these expenses is not more than $200. This can include expenses that the client has been unable to obtain written evidence, for example, for toll or parking fees where a receipt cannot be obtained.
"Written Evidence" constitutes any document that satisfies the following ATO Guidelines and details:
Name of the supplier
Amount of the expense
Nature of the goods or services
Date the expense was incurred
Date of the document
This can include financial institution statements, and paper and electronic documents.
Many taxpayers who visit me assume that Credit Card Statements are enough to substantiate their claims, but do they really meet the standard?  The answer is – Not Necessarily.
Credit Card Statements satisfy all of the above except for the requirement to show the "Nature of the goods or services". I suggest to tax payers that they need to hand write on their credit card statements the nature of the goods or services.
Tax payers need to keep written evidence for five years from the due date for lodgment of the tax return in which the deduction is claimed. If the return is lodged after the due date, the five years start from this later date.
Many times taxpayers present to me expense receipts that have been stored in motor vehicles. On many occasions these receipts are so faded that I cannot use them. Also I find that expense receipts that have been stored in plastic sleeves are also too faded to use. The plastic leaches the toner out of receipts. It's best to store your receipts and documents in paper folders and envelopes.
Many taxpayers are eligible for HOME OFFICE tax deductions. You must keep records of home expenses, such as:
receipts or other written evidence of your expenses, including receipts for depreciating assets you have purchased
diary entries you make to record your small expenses ($10 or less) totalling no more than $200, or expenses you cannot get any kind of evidence for, regardless of the amount
itemised phone accounts from which you can identify work-related calls, or other records, such as diary entries (if you do not get an itemised account from your phone company)
a diary you have created to work out how much you used your equipment, home office and phone for business purposes over a representative four-week period.
Record keeping is essential for all business activities. I work with clients who present bookkeeping data set out on Excel Spreadsheets. I also deal with clients who hand writes their data into books. I deal with all sorts of bookkeeping. Over the years I have become a biological interpreter of information.
There is a new breed of record recorders. Those taxpayers that a "tech savy" is being attracted to the new mobile technology that offers record recording. Technology where you photograph your receipts and some of the new technology also does bookkeeping entries after you take the photos. A lot of bookkeeping software is now stored in "The Cloud". Tax payers going in that area will have to consider the risks.
In summary, SUBSTANTIATION is the key that unlocks the riches of Tax Deductions. Substantiation takes time and resources to acquire but pays for itself instantly.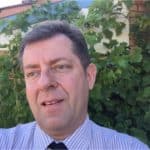 By Ed Gebert from Success Tax Professionals Woodvale