New office murals at Success Tax Professionals Alkimos




Principal accountant Kristina Kritskikh has some fantastic new murals at her Alkimos practice by artist Aleksei.
'As a tax accountant, I am passionate about my job and take pride in providing exceptional service to my clients. I am also an artistic person by nature, and I enjoy expressing myself. One day I was discussing my love of art with a new acquaintance who offered to help me decorate the walls of my empty office and I decided to paint something unique and relevant to my profession.
After some thought, I came up with the idea to create a tax consultant in the form of our company's mascot, a graceful leopard sitting on a money throne. The result is a stunning piece of art that captures the essence of my business perfectly. Encouraged by our shared success with Alex Art, I decided to create a second visual masterpiece, this time depicting a dragon on a pile of gold coins that it guards. This work, as it were, symbolizes a responsible taxpayer and, accordingly, the maximum tax refund and services provided by us.
In Australia, filing tax returns can be stressful for many. So, I made it my mission to create a therapeutic environment in my office that helps taxpayers relax and unwind. By incorporating art into my workspace, I can facilitate easy communication and create a welcoming environment for my clients.
In addition to its aesthetic benefits, there are practical benefits to using art in my office. Clients are often intrigued by artwork, and this provides a natural conversation starter. They are also more relaxed and focused during our meetings, which allows me to work more efficiently and accurately. In general, I believe that creating a themed and pleasant atmosphere in my office is an important aspect of providing quality accounting services to my clients'.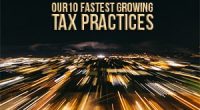 These tax practices and their principal accountants consistently ...