Bitcoin – Woodvale accountant Ed Gebert leads the way
Accountant and Registered Tax Agent Ed Gebert with his Success Tax Professionals accounting practice in Woodvale, Western Australia has become the first accounting practice to accept Bitcoin in Australia. Bitcoin refer to the 'Bitcoin' as digital coins that can be sent over the internet as a form of payment.
The Bitcoin web-site contains videos, answers to frequently asked questions and reading for intended users of the product.
Ed is clear to point out that this is an optional form of payment based on technological changes, but all standard forms of payment such as – cash, credit card, and electronic funds transfers are acceptable forms of payment for services at his accounting practice. Bitcoin is simply a new option that the Woodvale accounting practice has introduced as part of keeping up with change.
To contact Ed Gebert for taxation or accounting services – 08 9409 3895, or drop in at Unit 2, 1 Lyell Grove, Woodvale WA 6026.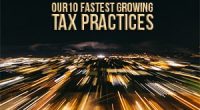 These tax practices and their principal accountants consistently ...