Success Tax Professionals and the Coronavirus: Open for Business as Usual
Although the Coronavirus has temporarily closed many Australian businesses, the 90 Success Tax Professionals offices are open for business as usual. Our dual role of working to keep Australia's taxation system functioning and servicing our clients' accounting, taxation and business advisory needs is unchanged.

What the Coronavirus has changed is how we work and service clients.
Our servicing options have now been expanded to include:
Zoom video conferencing
Email and phone.
Face to face with added health containment measures.
Business clients are going to need more business advice and assistance from their accountants than ever.
Accountants can help business owners with:
Understanding (and accessing), the Government's tax stimulus package,
Managing cash flow,
Assisting with the arranging of finance,
Assessing the continuing viability of a business (and whether it should be immediately closed or if it has a profitable future),
Cost-cutting, and
Managing staff and contractual obligations.
Our 90 practices are here to help. Find your nearest practice.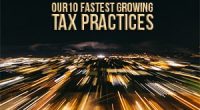 These tax practices and their principal accountants consistently ...