Success Tax Professionals franchisee training workshops | 2022
Success Tax Professionals resumed its face to face training workshops with weekend programmes held in Perth on the 21st and 22nd of May and in Melbourne on the 4th and 5th of June, 2022. We were happy to see many of our tax agent and non-tax agent franchisees attend the workshops following the lifting of COVID restrictions that have largely affected travel, quarantine and venue requirements.
The recent interactive programme featuring theory, practical exercises, discussion and workshopping of case studies focussed on:
60 different business structures,
Fringe Benefits – basics, fundamentals and changes, and
Tax structures and asset protection.
Over the two days of professional development franchisees received the opportunity to network with one another, expand their knowledge, and improve their work prospects by being able to more confidently manage or accept a wider range of work-types.
The Success Tax Professionals franchise fosters a learning culture and encourages franchisees to stay connected.
Some franchisees also joined us after the training for a social drink and catch-up at a nearby venue. Socialising with franchisee colleagues is a great way to form positive working relationships. Although franchisees operate their own business, the ability to share ideas and exchange information produces beneficial synergies and opportunities.
See what our franchisees are saying about our workshops here.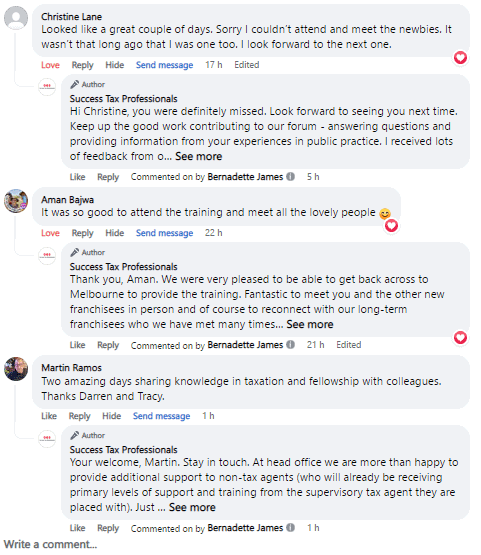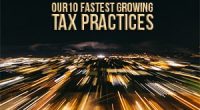 These tax practices and their principal accountants consistently ...