Success Tax Professionals New Office in Labrador, Queensland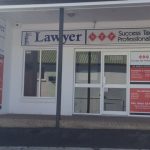 Accountant and Business Advisor, Chris Black has a special interest in taxation planning and business advisory services. With an extensive background in business accounting, Chris is a genuinely proactive practitioner who keeps up with changes in the industry and introduces these into his services. Business clients can expect comprehensive review services that are designed to rectify problems and create a healthy direction for tax savings and profitability improvement.
'We see quite a few business owners who have moved their services across to us and we find that they are working with the completely wrong business structure. How can they get the best tax savings when this is happening? The first thing we do is review the structure and provide the advantages and disadvantages for changing to a new structure. Significant advantages can include protection of assets for example, along with tax planning measures not available under their current structure,' says Chris.
The practice also provides services for Individuals seeking a thorough approach to preparation or review of tax returns and taxation planning.
The new office is located on the corner of Olsen Avenue and Central St, at Unit 2 in the Parkwood Plaza, Labrador. For an appointment, phone 07 5532 6636, or email: gcnorth@stptax.com.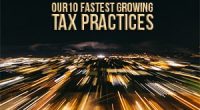 These tax practices and their principal accountants consistently ...