Welcome to our new office in Moss Vale, NSW
Success Tax Professionals services are now available from our new Moss Vale office located at 286 Argyle Street.
The Moss Vale practice provides services by appointment or on a walk-in basis.
For an appointment phone 02 4868 1786, or email the practice at mossvale@stptax.com.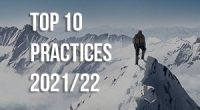 Congratulations to our top 10 performing practices for ...