Carseldine Practice Makeover
Will Tun's Success Tax Professionals Carseldine practice has been through a major upgrade. After careful planning and construction, a purpose built office to accommodate the practice has been finalised and is open for business. The new facility is an extension to the current premises at 527 Beams Road, Carseldine.
'I'm very excited about the upgrade and I feel clients will be very happy with the new surroundings. We're about to embark on landscaping to finish off the project, so further changes will take place. But the actual office itself is open and ready for business,' says Will.
Find out more about our Carseldine practice.
Ph: 0432 484 618 or book an appointment online.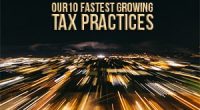 These tax practices and their principal accountants consistently ...