Success Tax Professionals Bayswater
For an appointment at Success Tax Professionals Bayswater contact Tony Yao: 0433 135 618.
Tony Yao holds a Bachelor of Commerce and professional body memberships include CPA and The Tax Institute.
The full range of tax and accounting services are available for businesses and individuals.
(Mouse over image to pause)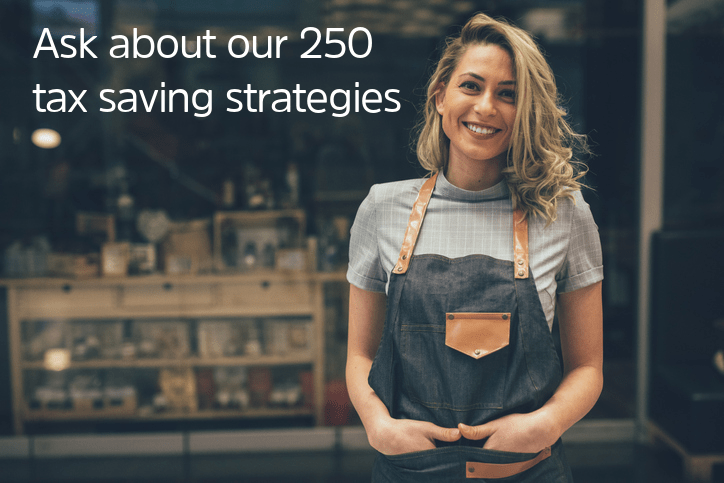 Legally reduce your tax liability and make savings.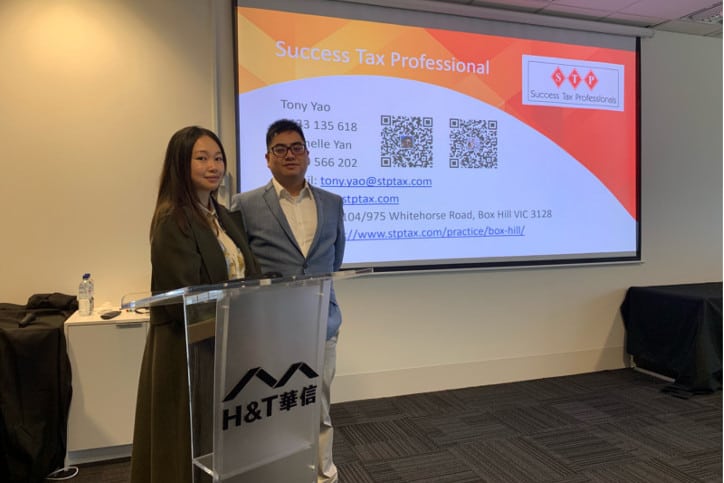 Michelle Yan and Tony Yao presenting at a H&T Realty seminar in Melbourne as guest speakers.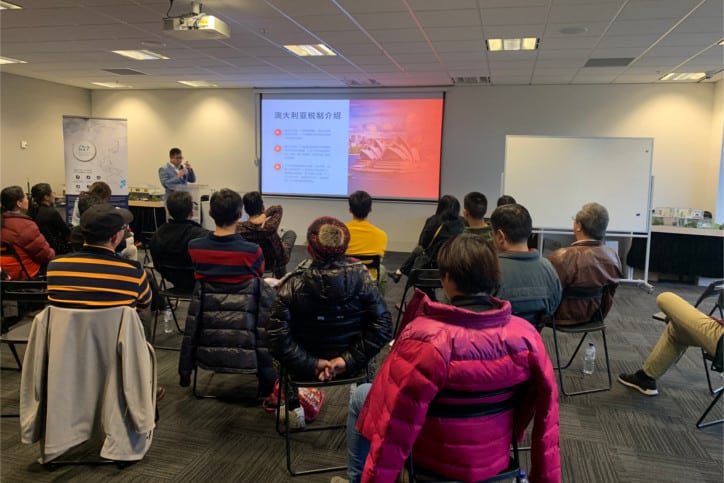 Tony Yao speaks to the audience at the H&T Realty seminar about Australian taxation requirements.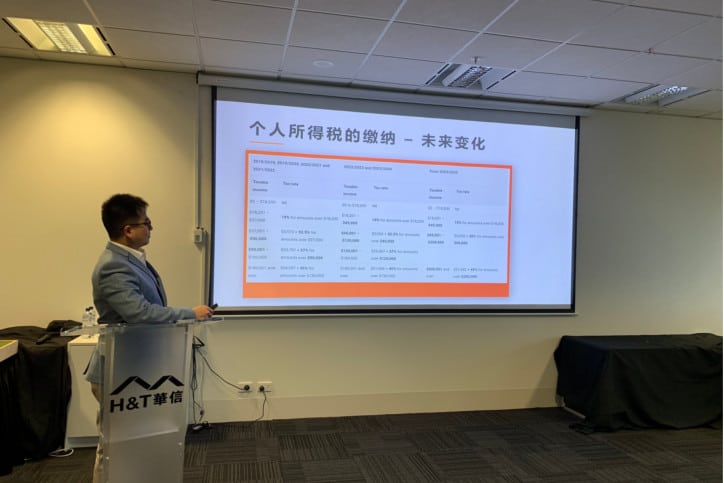 Keeping the public informed, Tony and Michelle are happy to present at workshops and information seminars.
12 Elm Street
Bayswater
VIC
3153
Australia
Email:
tony.yao@stptax.com
Mobile: 0433 135 618
Email: tony.yao@stptax.com
Info: Languages - English and Mandarin.
Servicing Options
In person at our office
Email
Phone
Online video
"Received a tax, accounting or valued-added service from our practice?

Complete our feedback survey form and tell us more.

You can choose to share the information you provide about your customer service experience with others or request that it remains private.

Importantly, as your accounting professional, we get to know what your overall experience was like"