Don't Let COVID-19 hold you back – Start a business
Thinking of starting a business? Don't let COVID-19 hold you back. Here are some reasons why now is a really good time to get started:
Rents are reduced or more likely to be negotiable.
Staff wages are lower.
Business operating costs are falling.
Competition has reduced because a significant number of old school businesses are failing.
Consumer preferences have changed which has created new business opportunities.
You may have lost your job – so now is an ideal time for a career change.
Featured business startup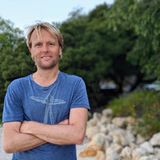 Product designer Cameron Snelgar has not allowed COVID-19 to get in the way of his dreams. He's launched himself into a new business adventure with his Cup-Sense double wall glass cup Kickstarter campaign. That idea you've been thinking about for years, don't wait, just do it. Now is the time to survive, innovate and grow.