Wage Price Index, Australia (WPI)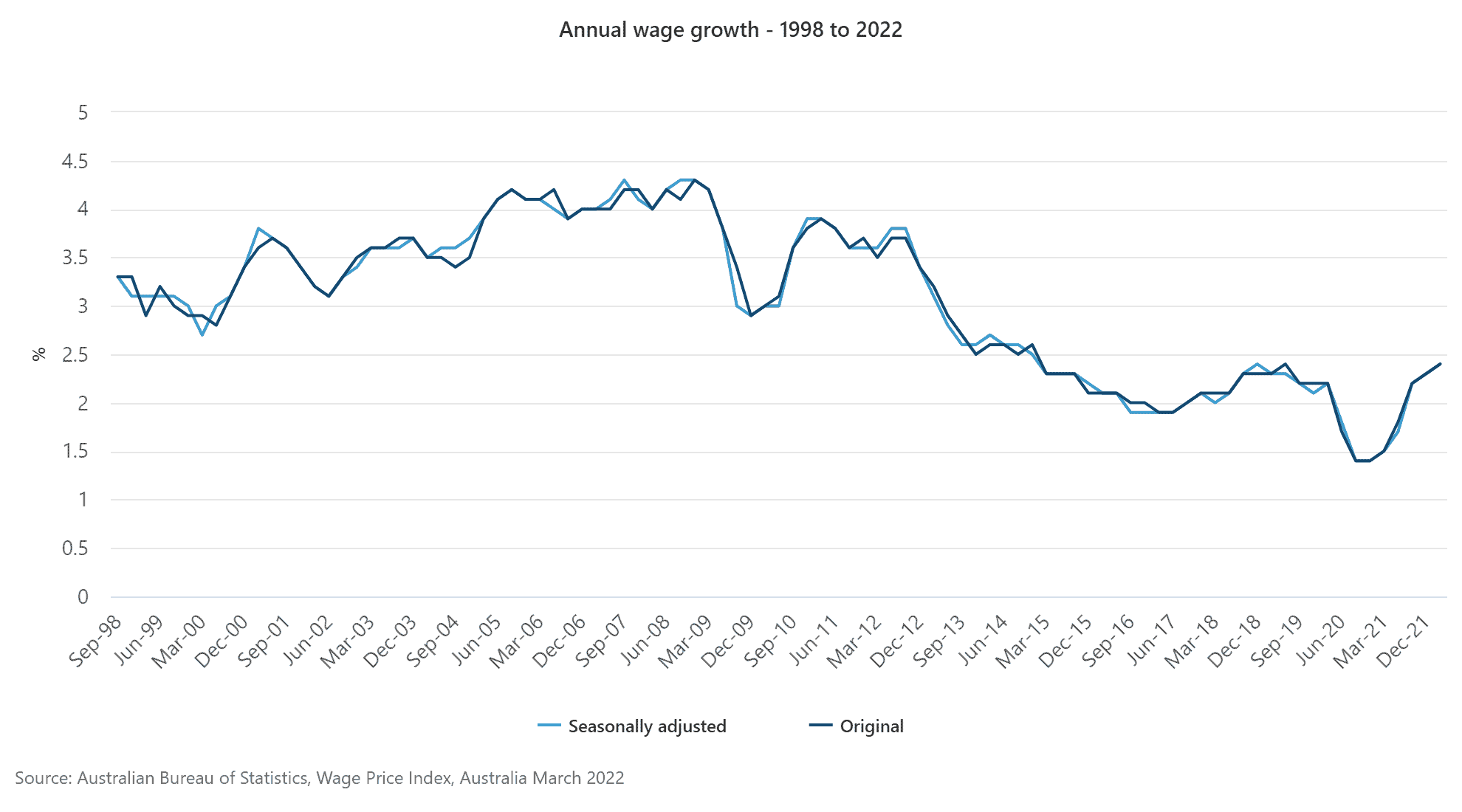 The Wage Price Index Australia (WPI) is a measure of the cost of labour not considering compositional changes in the workplace such as part-time vs full-time employment.
Wages grew by 2.4% over the year to March quarter 2022, with the annual rate of growth rising in each of the last five quarters from a low point of 1.4% in December quarter 2020. However, WPI has been on a steady decline since a high of 4.3% in 2008.
Despite the appearance of a rising WPI, in reality, we are only back to where we were in 2020 following a rapid decline in 2020-2021. Our WPI is still the lowest it's been for 25 years.
Worse still, the amount of hours worked in Australia has been declining steadily over the last decade which means WPI doesn't give us the complete picture. Looking at the chart below, the amount of employees who work 40hrs per week or more has dropped significantly over time.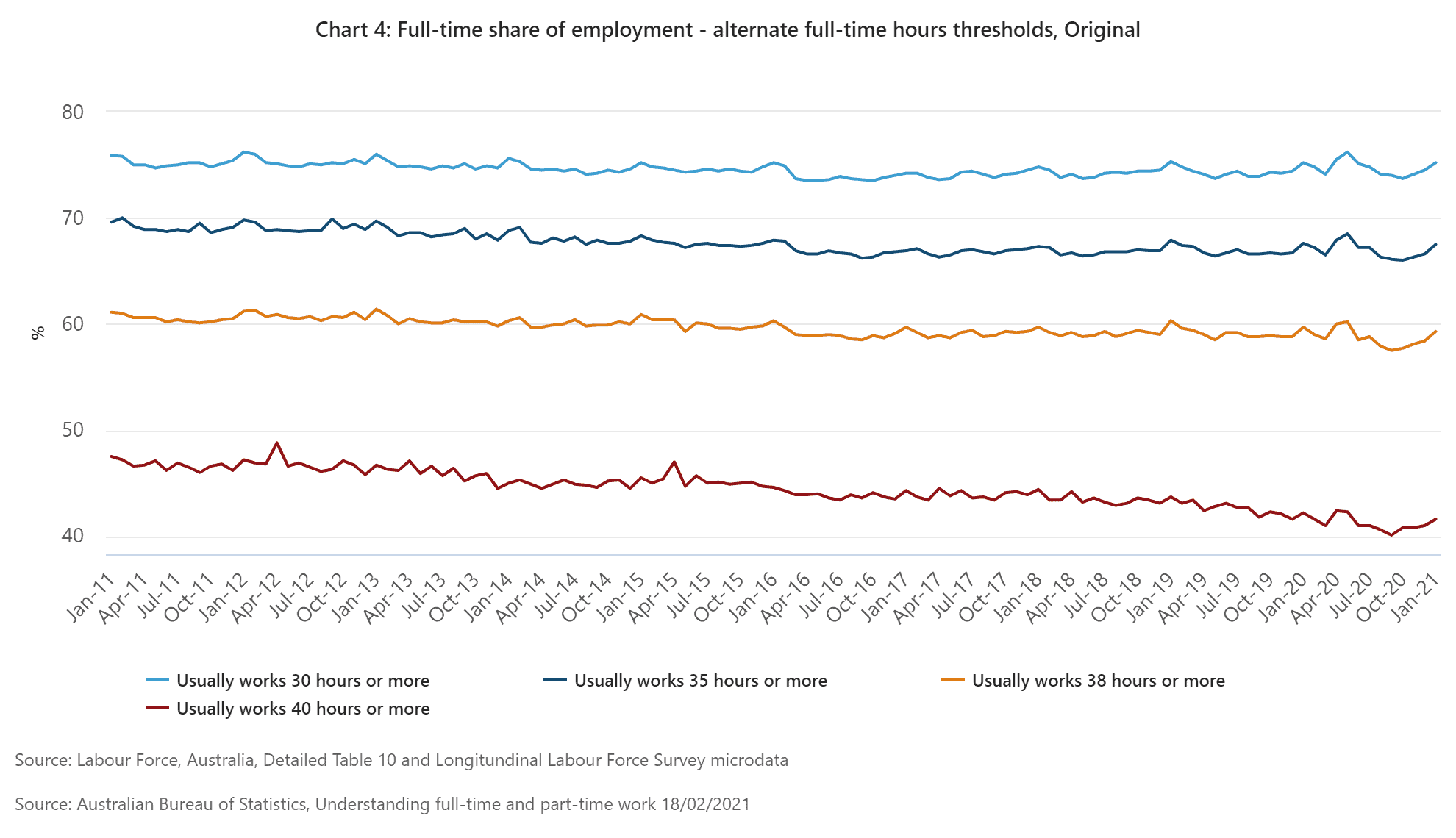 Hopefully labour market pressure from our low unemployment rate will keep wage growth on an upward trajectory.