A Good Office is an Accountant's Best Investment
Good offices have the following five characteristics:
Easily to find
Clients seek convenience, so choose an office that is easy to get to.  If you are in a hard to find location potential clients most likely will not seek you out at all. This is especially so if you have other accountants nearby in more accessible locations like near a shopping centre for example.
Excellent exposure
Even when you are in a good location you also need to be at the ground floor level and have good visibility and ant trail traffic (people walking past the office in great numbers each day).  I can attest to this as my new office has had walk in-clients from day one. For example, I just picked up a new client who was lunching at the nearby Dome. After lunch they were on their way home to make some calls to their current accountant as they are in the process of buying a business and needed advice. They walked past my office, and in turn walked in the door, and the result is I gained a new client.
Projects your values and what you stand for
Your office needs to show professionalism, warmth, and be modern. If a client walks in they need to feel that you're switched on, up to date, super- efficient, human and professional.
Good parking 
A good office will have enough parking for your clients, staff, and yourself. Making it easy to get to you will make it more convenient for clients.
Open planned, not too crowded, with natural light
The space we occupy show clients who we are and how we behave.  Organize and optimize your office space in the most beneficial way possible.
Good offices are expensive, but they are an investment not a cost. An accountant cannot afford to operate from substandard second rate offices. What message does a substandard office say about the accountant?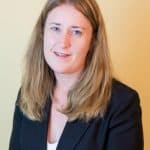 By Daleen Jansen Van Rensburg