Sharp rise in Living Cost Indexes (LCIs)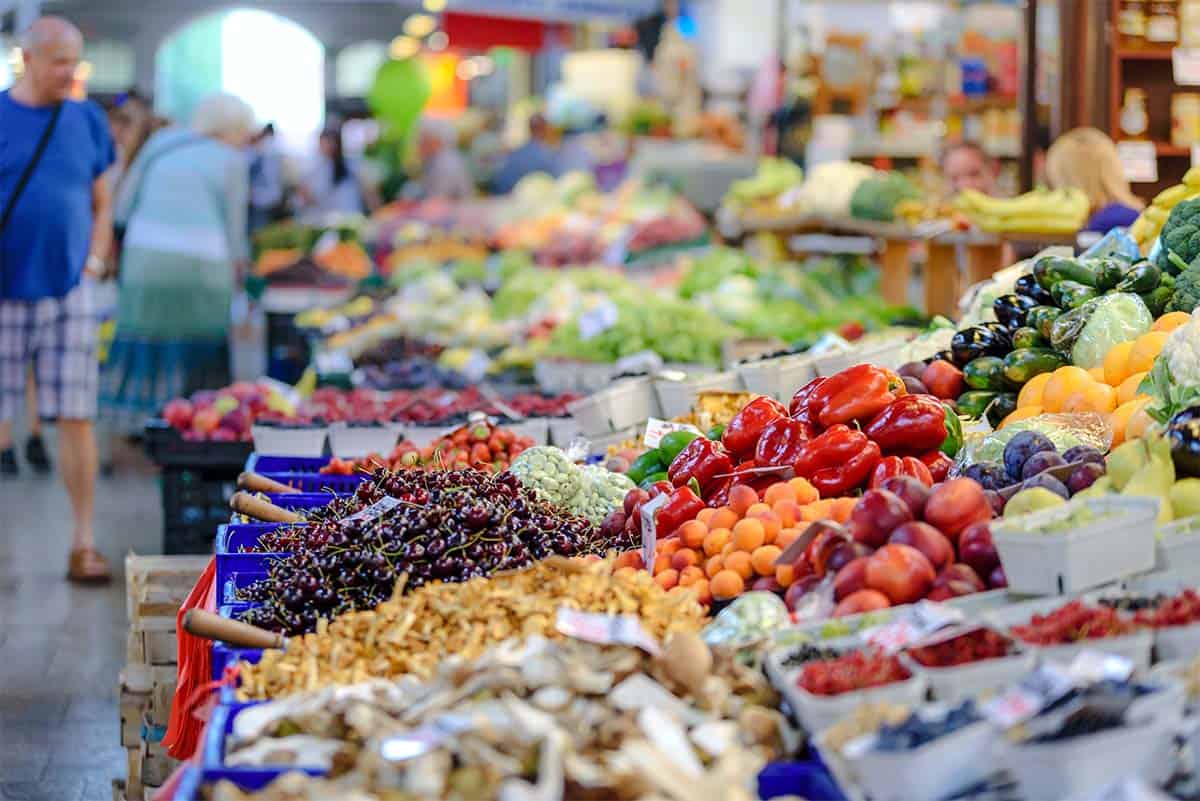 The Selected Living Cost Indexes (LCIs) in Australia have risen sharply over the last 12 months (3.8%-4.9%). The sharpest LCI rise in a decade. 
Living Cost Indexes (LCIs) measures the price change of goods and services and their effect on living expenses of selected household types.
Transport has been the biggest contributor with fuel rising 35.1% from March 2021 to March 2022. 
Age pensioner households had the highest annual increase (+4.9%) as food and housing make up the largest percentage of their expenditure. Health also rose significantly for Pensioners over the year (6.4%). The cost of living for age pensioners hasn't risen this dramatically in 20 years.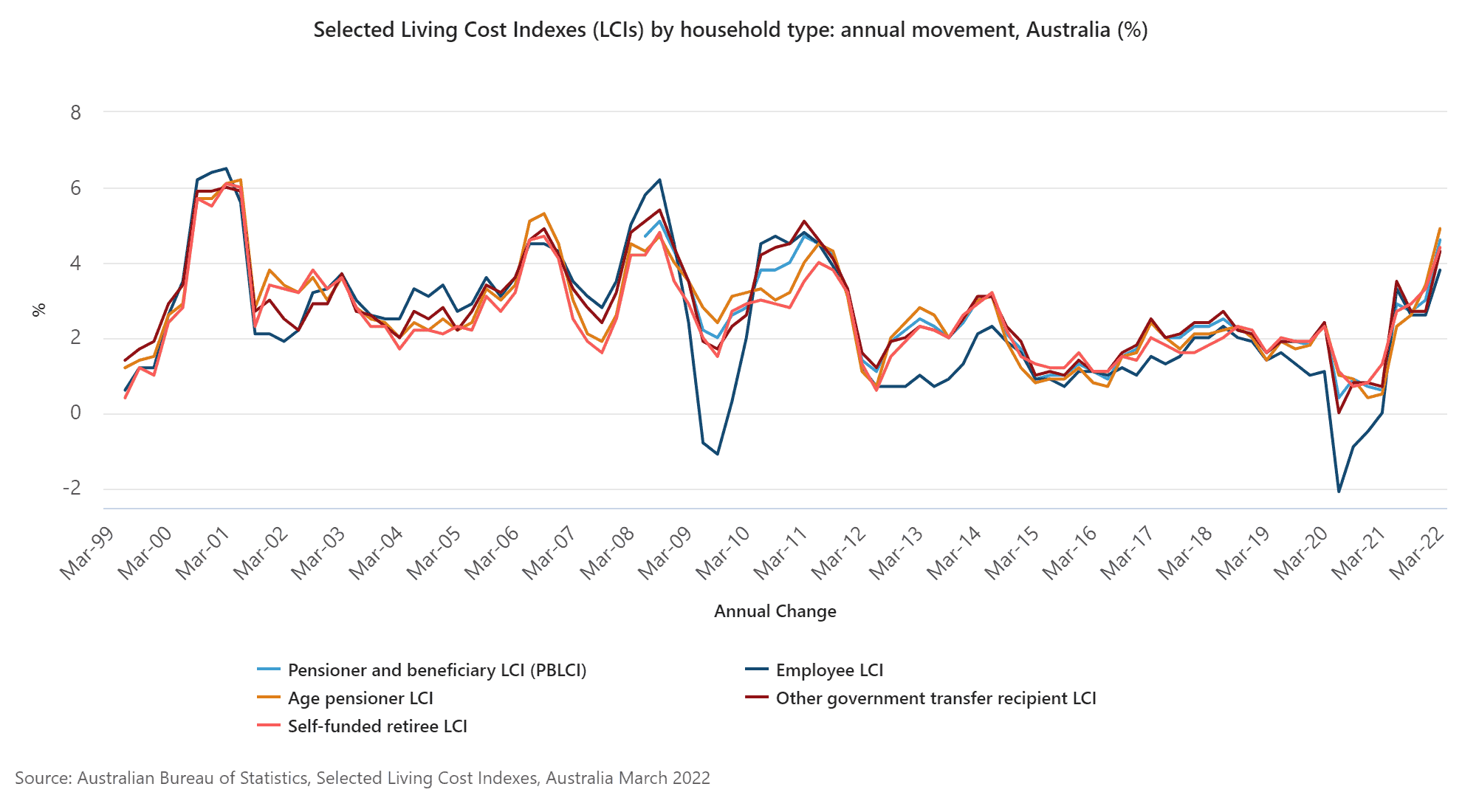 Employees had the lowest annual rise (3.8%) but this will change as interest rates rise to combat inflation. 
Underlying inflation in Australia has shot up in 2022 following a continuous downward trajectory since the financial crisis in 2007.